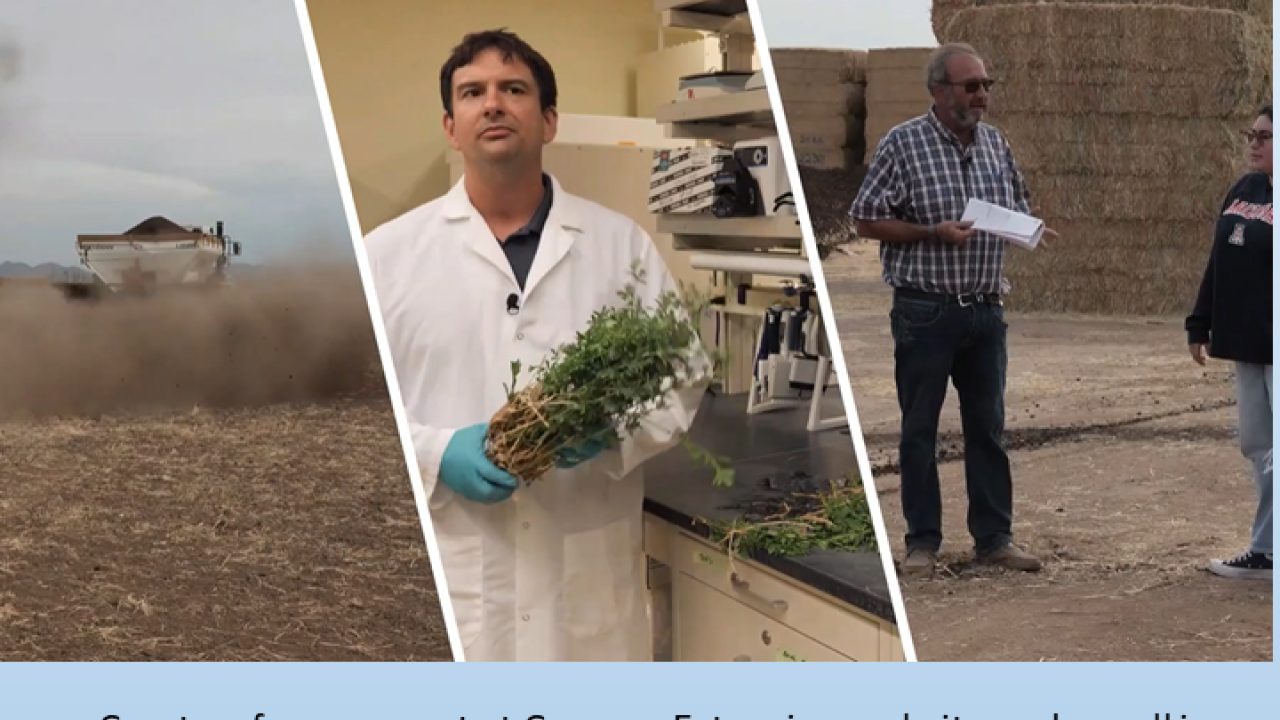 Location
FREE & Online on Demand; Please ignore dates and times above!
From University of Arizona Cooperative Extension:
An educational interactive video was made by the Yuma County Cooperative Extension, local members of the composting community, and AZ-LGMA to teach compost handlers risk reduction techniques. The course is English/Spanish bilingual, open to the public, and free of cost, thanks to funding from the USDA Specialty Crop Block Grant Program.
Composted animal manure adds organic matter to the soil, which makes the land easier to work, increases water and nutrient retention, and feeds microbial life. Compost is often used in leafy green agriculture; when it is used there are several steps that should be taken to reduce the risk of foodborne pathogen contamination of our crops.     
Class enrollment link